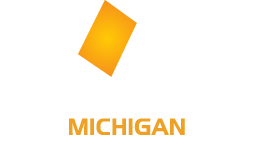 Kindergarten students are encouraged to gain an increased awareness of themselves and the world around them in our entry level text in the series.
Key features:
Compelling and supporting questions to guide each chapter
Embedded practice opportunities for emerging readers
Teacher overviews for each chapter
Strategies for teaching included in each section
Download small preview (Right click to download)
Chapter 1: How do we get along with each other?
Chapter 2: What does it look like to be responsible?
Chapter 3: Where are we?
Chapter 4: How have we changed over time?
Chapter 5: How do we get what we need and want?
Chapter 6: How do people solve problems to make things better?
Materials developed under a grant from the Michigan Department of Education
This website and project is licensed under a
Creative Commons Attribution-NonCommercial-ShareAlike 4.0 International License
.